Save yourself time and stress of the banking hall & Pay for your SMS online using our Online Payment system and get credited INSTANTLY. Here is a step-by-step guide on how to pay for Bulk SMS Online
1. Login to your www.gbestsms.com account or REGISTER if you are a new user.
2. Click on Buy SMS.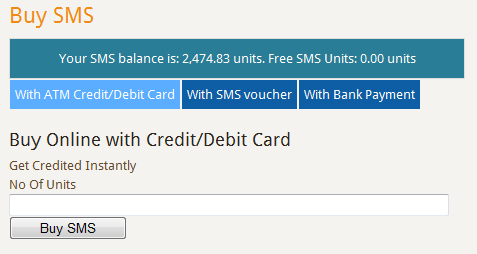 3. Enter quantity of SMS you want to buy.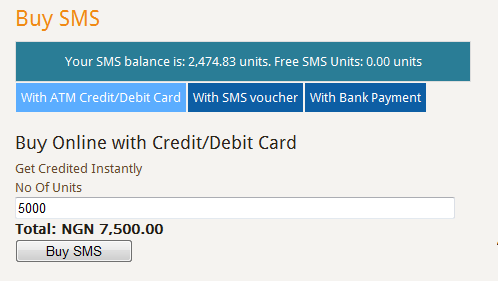 4. Click Buy SMS.
5. You will be redirected to VoguePay website. Note: VoguePay is the payment processor. It is secure and safe.
6. Select Interswitch as the payment type. Note: Write down your Transaction ID.
7. Click on proceed.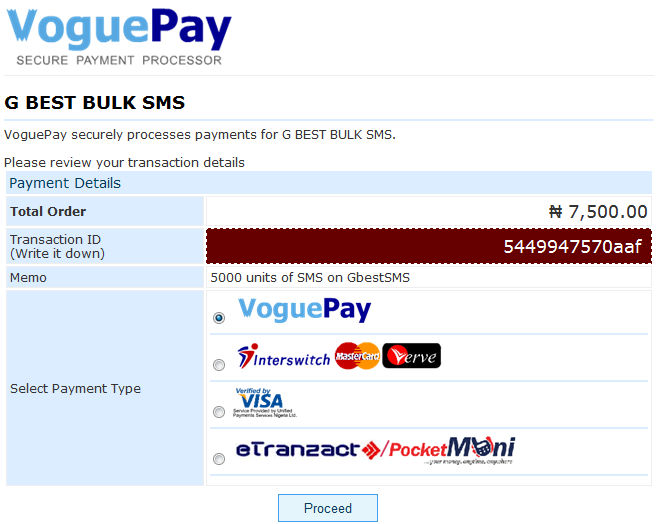 8. Enter your email address in the field provided [below Transaction ID]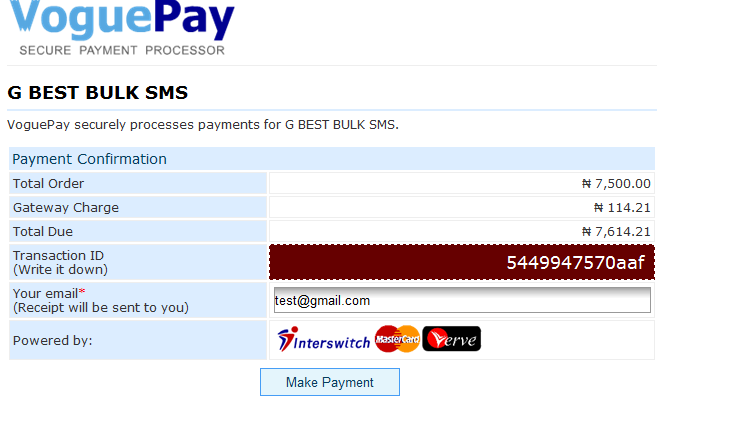 9. Click Make payment.
10. Select your Card Type, either Interswitch, Verve or Master Card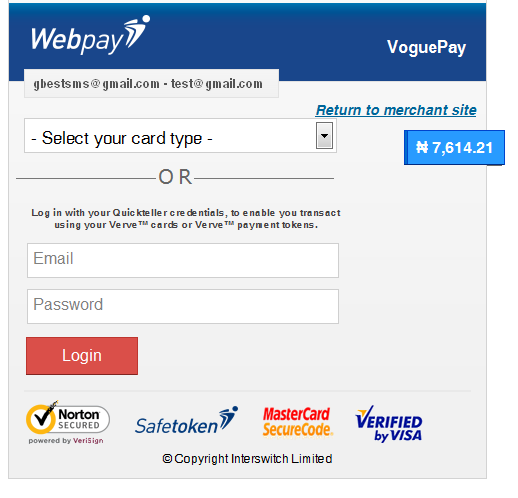 11. Enter your 16-digit card number (this is the number at the front side of your ATM CARD above your name)
12. Select your ATM card expiry date e.g Feb 2014
13. Enter your 4-digit PIN using the on-screen keyboard by clicking on the numbers.
14. Enter your 3-digit Card Verification Value (CVV2) Number (It is behind your ATM CARD beside the space for signature)
15. Click Pay.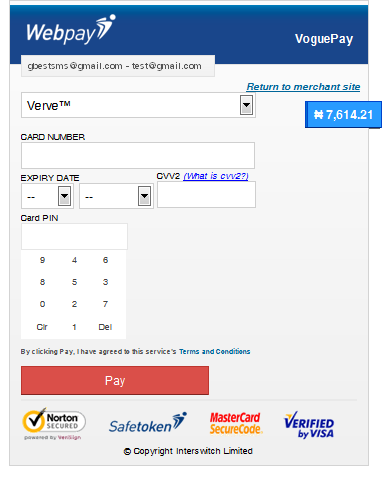 16. You will be shown the status of your transaction and automatically credited with SMS unit.